Description
SAPLOS GTX 1050 Ti Graphics Card 4GB 128 Bits GDDR5 GPU for Gaming PC Computer Video Card DisplayPort/HDMI/DVI Dual Fans PCI Express x16 3.0 For Sale

| | |
| --- | --- |
| Chipset Brand | NVIDIA |
| Basic Description | 4G GDDR5 128-bit |
| Ports | 1 x DVI-D, 1 x HDMI, 1 x DisplayPort |
| Core process | 768 |
| GPU Clock | 1291 MHz |
| Boost | 1392 MHz |
| Memory Speed | 7008 MHz (1752×4 MHz) |
| | |
| --- | --- |
| Chipset Brand | 75W |
| Slot | PCI Express x16 3.0 |
| Supplementary Power Connectors | No (plug and play) |
| Recommended System Power | 450W |
| Maximum Digital Resolution | 7680×4320 Pixel |
| Game Resolution | 1080p @ 60 fps |
| 3D API | DirectX 12 OpenGL 4.5 |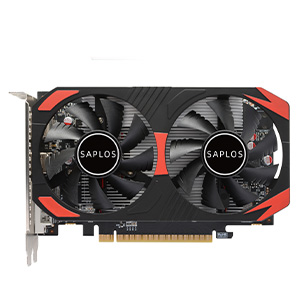 We never recycle old chip set! Based on the money vs performance, 1050ti is a great GPU!
Tip: If it's no video signal when plugged in the GPU into the PCIe slot, and not sure if motherboard is compatible, please try to update the drivers via NVIDIA website.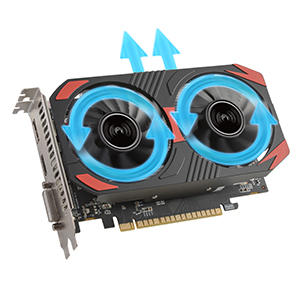 Upgrade Performance of Graphics
The gaming video card has 2 fans. Rapid heat dissipation improves the life of your gaming graphics card.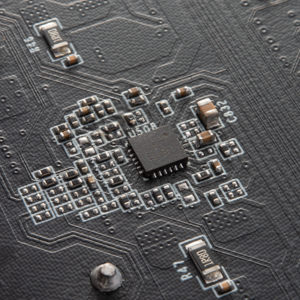 Durable Components
This gtx 1050ti powerful NVIDIA geforce gtx series, improve your hardware equipment that extremely smooth gameplay and cinematic experiences.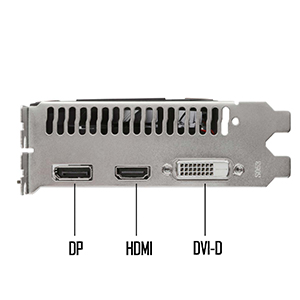 1080p Games
Equipped with HDMI(8K@60MHz), DP and DVI-D output interfaces, support blue-ray HD, providing fluent browsing, medium or large games experience, foto rendering and video editing.
A: How to test or check the parameter of the graphics card?
B: Our products are tested and inspected before shipping. I recommend using authoritative software of GPU-Z.
A: Why does the memory speed display 1752 MHz in GPU-Z software, but it's described as 7008 MHz on our listing?
B: Because of GDDR5 data rate type, the amount of memory speed must be in multiply by 4, which is 7008 MHz.(If it's DDR3, memory speed is multiplied by 2)
A: Why is GPU speed of the card not as it is said 1291 MHz?
B: About GPU speed, it correlates with your CPU, motherboard, computer's accessories and power,
also a game of scenes. GPU speed can reach up to 1291 MHz.
A: Why does the card would not support multiple monitors?
B: You need to set multiple monitors with the computer's system and update the drive from NVIDIA website.
A: Why does the card not compatible with PC, such as the display has lines, fan works but no display on monitor? Is the card dead?
B: Graphics card you ordered from us is brand new. The caused problems may be the older CPU, power issue, wrong PCI Express slot and GPU installation, etc. Please check and update the newest drivers firstly. However, where problems still exist, try to install to another computer or change motherboard if possible. (If you have any concerns, we'll try to help you solve the difficulty.)