Description
ZOTAC GeForce GTX 950 2G AMP!, ZT-90603-10M For Sale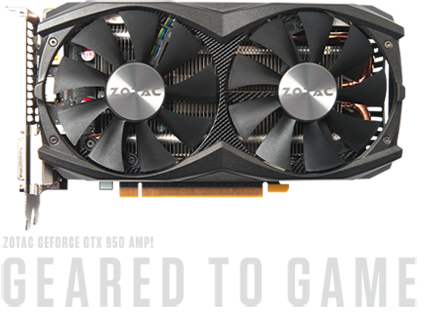 Get into gaming gear with the new ZOTAC GeForce® GTX™ 950 series. The second generation Maxwell family enables you to do more with less. More power, more stunning graphics, more power efficiency, and simply more fun. Every core will light up your game for a complete HD visual experience.

ZOTAC GeForce® GTX 950 AMP!
2GB GDDR5 • 768 CUDA CORES • 128-bit Memory Bus • 7020 MHz Memory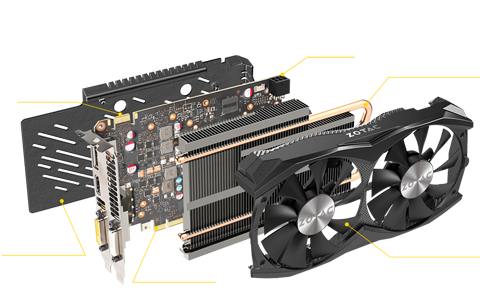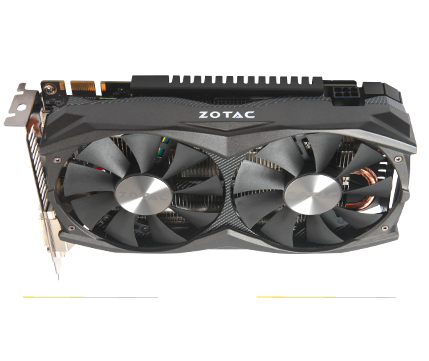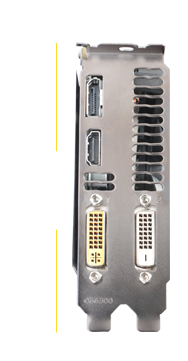 GTX 950 AMP! Output
DisplayPort 1.2 • HDMI 2.0 • 2x Dual Link DVI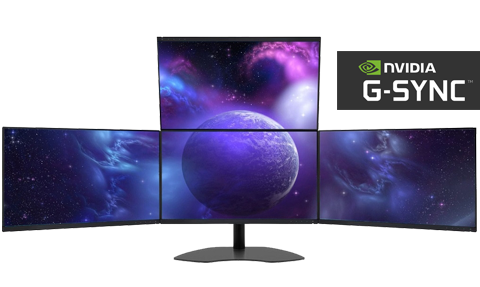 HD GAMING
Enrich your gaming experience with high definition playback on a single display, or immerse yourself with multi-displays. Whichever you prefer, the GTX 950 series graphics cards will be able to support your rig for HD gaming.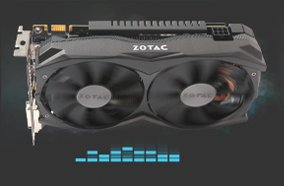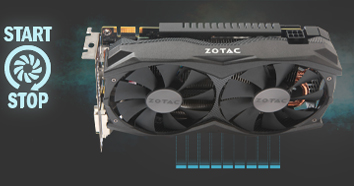 FREEZE
Every ZOTAC GeForce GTX 950 card comes embedded with the latest breakthrough from ZOTAC – FREEZE technology. FREEZE is an inspired innovation that will enable powerful video cards to become silent and reduce the wear on the fan system. When the user is not in action, the fans idle so users can enjoy the sound that they don't hear.
ICESTORM
An enhanced cooling system that goes beyond thermal design to blend extraordinary performance and style into a single architecture. Powerful efficient fans, copper heat-pipes, and a tight array of aluminum fins all combine to reduce noise and accelerate cooling for maximum gaming performance.
CARBON EXOARMOR
A functional aesthetic to the IceStorm cooling system to provide protection and additional durability. The all metal wrap around backplate and metal fan shroud frame with carbon detailing complete the appeal and provide a subtle aggressiveness while still enhancing the performance of the card by reducing vibrations to lower noise further.
FIRESTORM
Unleash the card's potential with a few clicks, and push the performance even further. FIRESTORM will give you easy-to-use tools that will allow you to monitor and adjust the graphic card's performance for your needs. The utility software is constantly updated to give users the best easy to use experience.

INCLUDED WITH EVERY GRAPHICS CARD PURCHASE*
*USER REGISTRATION REQUIRED
MEET THE ADVANCED MAXWELL ARCHITECTUREThis video card is based on the groundbreaking Maxwell architecture. This advanced architecture adds the VXGI (Voxel Global Illumination) Technology to accelerate dynamic lighting effects for a truly immersive cinematic experience. And the MFAA Technology delivers an impressive performance boost while maintaining smooth, high-quality edges by alternating sample calculations across each frame and each pixel. The Dynamic Super Resolution technology can delivers 4K-quality images to 1080p displays for exceptional detail and fidelity.
GPU BOOST 2.0 TECHNOLOGYNVIDIA GPU Boost 2.0 Technology offers new levels of customization including GPU temperature target, overclocking, and unlocked voltage. It ensures the GPU runs at its peak performance and games at their highest frame rate possible.
GEFORCE EXPERIENCEThe easiest way to optimize your games and keep your drivers up to date, The GeForce Experience application automatically notifies you of new driver releases from NVIDIA. With a single click, you'll be able to update the driver directly, without leaving your desktop. You can also capture and share gameplay with NVIDIA ShadowPlay.
NVIDIA ADAPTIVE VERTICAL SYNCNothing is more distracting than frame rate stuttering and screen tearing. The first tends to occur when frame rates are low, the second when frame rates are high. Adaptive VSync is a smarter way to render frames. At high framerates, VSync is enabled to eliminate tearing. At low frame rates, it's disabled to minimize stuttering.
NVIDIA G-SYNC MAKES YOUR PC GAMES LOOK AMAZINGNVIDIA G-Sync is a new breathtaking display technology to synchronize your display's refresh rate to your GPU's rendering rate. Your display's fresh rate and your GPU's rendering rate will work in total harmony to eliminate screen tearing and minimize display stutter and input lag! GeForce GTX TITAN X is a GPU that supports G-Sync technology. To enjoy this amazing technology, you also need to get a G-Sync display (Sold Separately).
NVIDIA GAMESTREAM, A WHOLE NEW WAY TO GAMENVIDIA GameStream technology brings high-intensity, low-latency PC gaming to your portable wireless devices over your Wi-Fi network, unleashing PC gaming on the go.